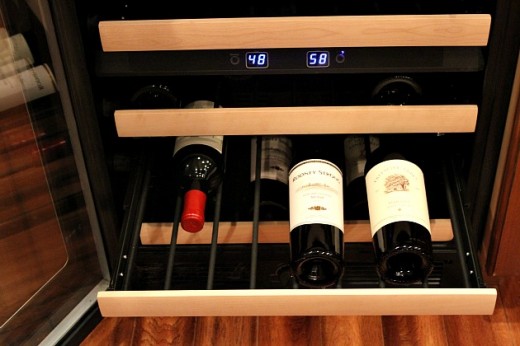 It's a dilemma that many people face when they're having guests for dinner: "What variety of wine would be best to serve with this meal?" And it's even more of a problem when trying to figure out the best pairing for an ever-important holiday meal. Today, I'll be sharing some tips for pairing wine with a holiday meal- specifically centered around what wines to serve with a roasted turkey dinner.
You've probably heard that you're supposed to be serving white wine with white meat, right? That's not always the case. I interviewed several wine experts on this subject, and they all agreed on one thing: it's okay to serve both red and white wine with a turkey dinner, but you should focus on certain varieties that will enhance your dinner rather than take over.
Cary Gott, one of the most well-respected wine makers in the business, shared that Merlot is a safe choice if you'd like to serve it with turkey. Look for a brand that isn't so bold and fruity- you don't want the wine to take over the flavors of your beautifully prepared holiday meal. As far as the whites go, Chardonnay is almost always a safe bet. Gott also recommended the French white wine Viognier, though he said that many people shy away from buying it because it's hard to pronounce (it's "vee-ohn-yay," for the record).
In my house, we keep our wines safely tucked away in our KitchenAid® Wine Cellar. Since we enjoy wine, it's a treat to have one of these in our kitchen. We can purchase good wines when we spot them on sale, and we can keep them stored at a safe temperature in the Wine Cellar. It's great when hosting holiday dinners and parties since you have plenty of room in there to store all of your wine.
The drawers slide out easily so you can view what you have and decide on wine pairings right then and there. The Wine Cellar allows for a dual temperature- we keep our whites at 48 degrees and reds are kept at 58 degrees.
Here are a few brands that are available nationwide- all good choices for pairing with a holiday dinner where turkey is the main event:
Freemark Abbey Merlot (higher end) and Rodney Strong Merlot (lower end).
Bridlewood Chardonnay (higher end) and Avant Chardonnay (lower end)
Stevens Divio Viognier (higher end) and Cline Viognier (lower end)
Whatever you decide, be sure to do some taste-testing before the big day, and serve something tried and true that you enjoy.