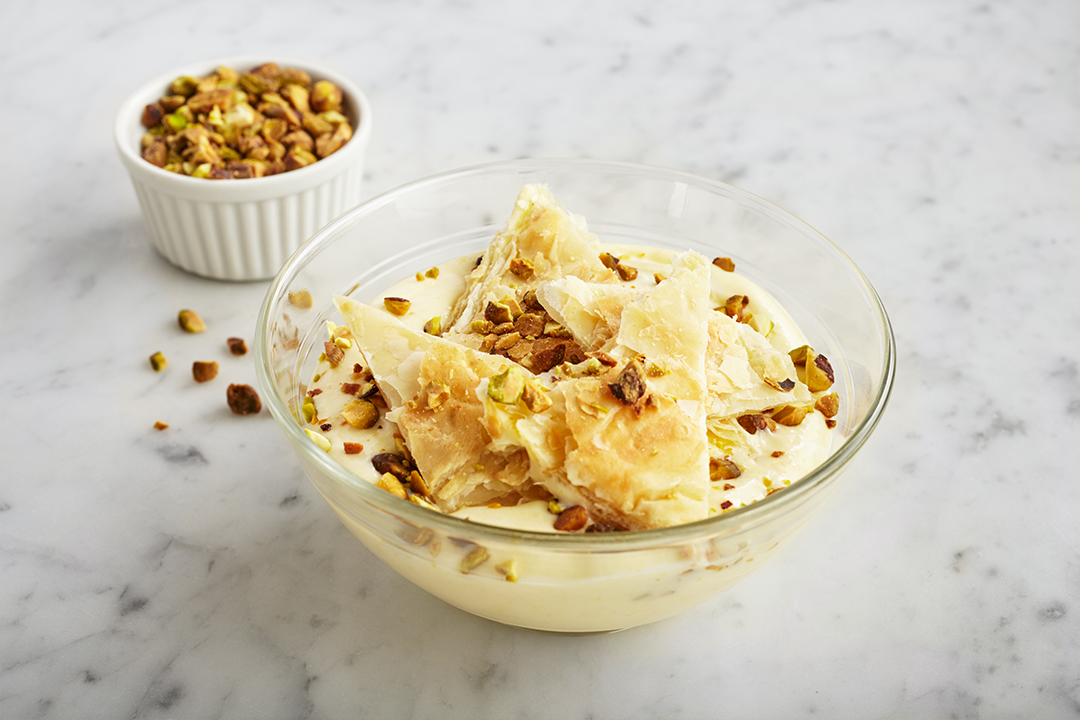 Whipped Whole Lemon Curd
Makes 6-8 servings
SCRAPS
Whole lemon
INGREDIENTS
2 lemons, thinly sliced (Meyer preferred)
1 cup sugar
3 large eggs
3 tablespoons butter
Sea salt
1 sheet store-bought puff pastry, thawed
1 cup heavy cream
1/2 cup toasted chopped pistachios
DIRECTIONS
Place the lemons in KitchenAid® Pro Line® Series Blender. Blend until pulverized. Add sugar and blend until the texture of sand. Add the eggs and continue to blend until smooth.
Place the egg mixture in a bowl over a pan of simmering water (double boiler) and cook, stirring constantly, until thickened, about 10 minutes. Remove from the heat and stir in butter and a pinch of salt. Cover and chill completely.
Preheat oven to 425° F. Place the puff pastry on a rimmed baking sheet. Cover with a sheet of parchment paper and a second baking sheet. Bake for 10-15 minutes until the pastry is golden brown. Allow to cool, and then break into shards.
Beat the cream in the bowl of the KitchenAid® Artisan® Mini Stand Mixer with the Wire Whip until soft peaks form. Fold the cream into curd. Serve with the puff pastry chards and pistachios.
Print