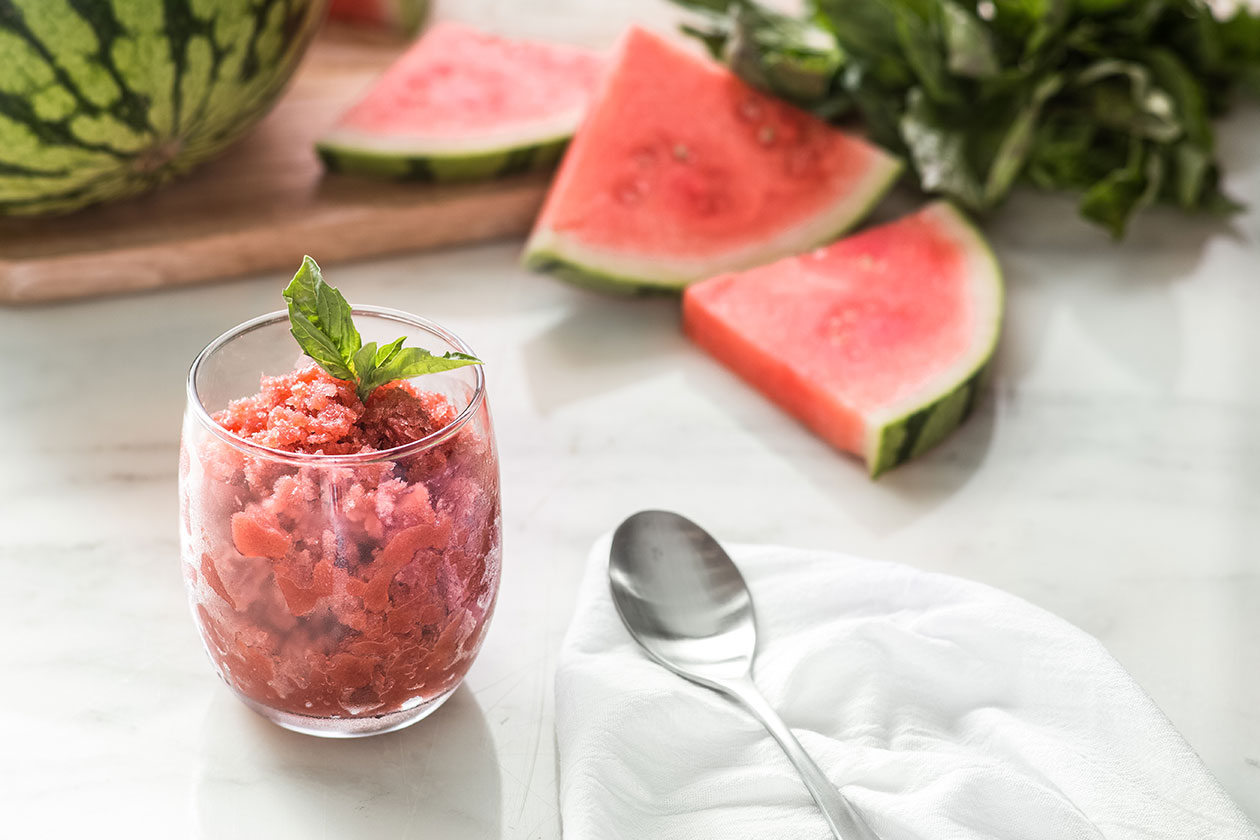 Watermelon Strawberry Basil Granita
Makes 6 servings
INGREDIENTS
3 cups chopped, seedless watermelon
3 cups chopped fresh strawberries
1/4 cup firmly packed fresh basil leaves
3 tablespoons pure maple syrup
DIRECTIONS
Place all ingredients into the blender jar of the KitchenAid® Pro Line® Series Blender. Secure the lid and blend on speed 8 or 10 for 20-30 seconds until smooth.
Transfer the mixture to a 9″ x 13″ metal baking dish, cover, and freeze for about 1 hour.
Remove the tray from the freezer and stir with a fork, mashing up the frozen pieces. Cover and freeze for about 2 more hours, or until completely firm.
Using a fork, scrape the granita to form icy flakes. Serve in bowls or glasses.
Blender's Note: Do not leave granita in the tray without being scraped for too long, or it will harden and crystallize. However, you can scrape the granita and store it in sealed containers in the freezer for later.

Print