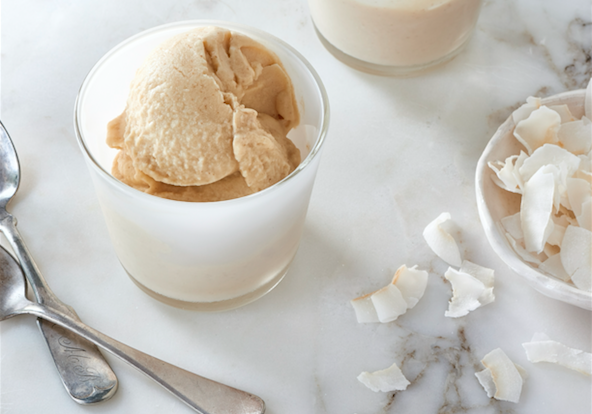 Pineapple Coconut Ice Cream
Makes 4 servings
INGREDIENTS
1 cup full-fat canned coconut milk
1 tablespoon melted coconut oil
1/2 cup chopped, pitted dates
4 cups frozen pineapple
DIRECTIONS
Place the coconut milk, oil, and dates into the blender jar of the KitchenAid® Pro Line® Series Blender. Secure the lid and blend on speed 8 or 10 for about 30 seconds until the dates are completely pulverized and the mixture is smooth.
Scrape down the sides and inner lid of the Blender with the Flex Edge tamper, then add the pineapple.
Blend on speed 10 for 20-30 seconds, using the Flex Edge tamper to guide the fruit through the blades until smooth, but still frozen.
Scoop and serve immediately like a frozen yogurt, or chill in the freezer for about an hour to firm up for a harder sorbet consistency.