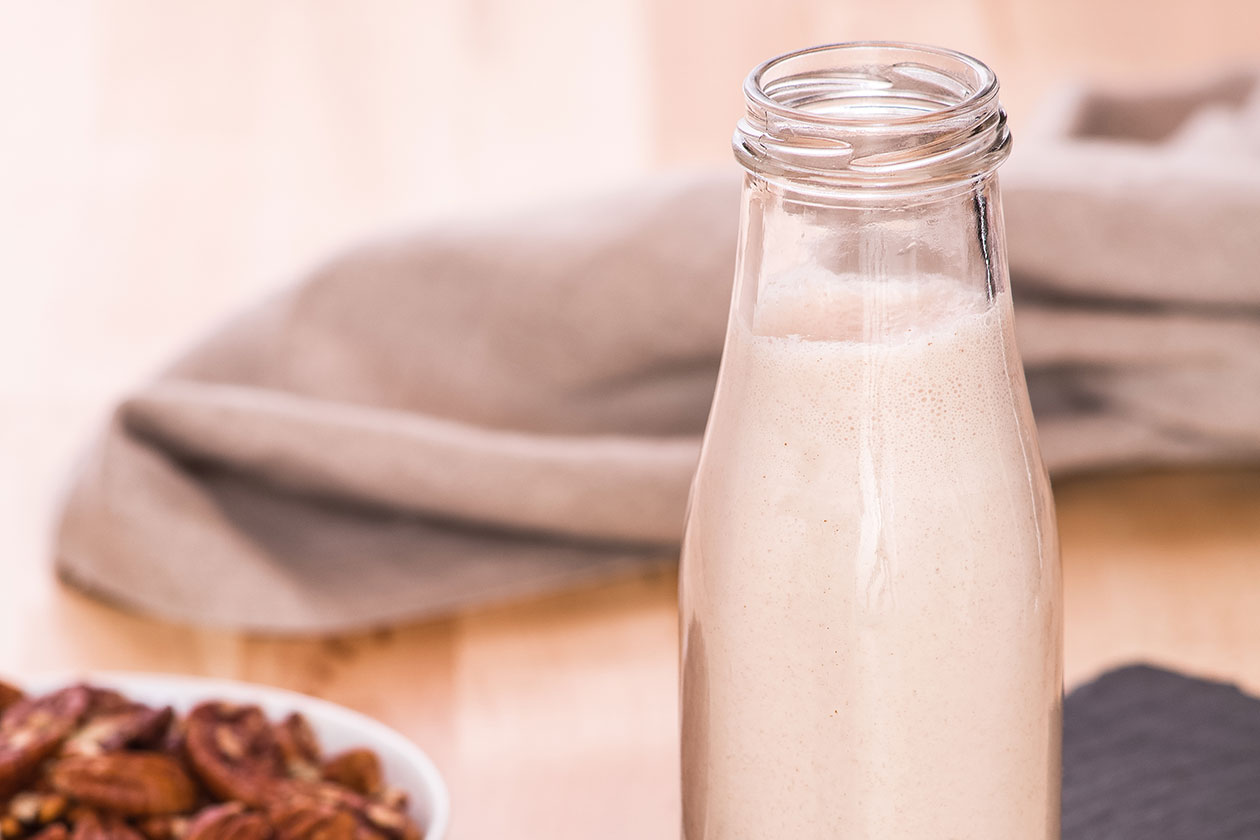 Maple Pecan Milk
Makes 2 servings
INGREDIENTS
3 cups filtered water
1 cup raw pecans
3 tablespoons pure maple syrup
1 teaspoon natural vanilla extract
Pinch of sea salt
1 tablespoon raw cacao powder (optional)
1/4 teaspoon ground cinnamon (optional)
DIRECTIONS
Place the water and pecans in the blender jar of the KitchenAid® Pro Line® Series Blender. Secure the lid and blend on speed 10 or 11 until nuts are completely pulverized, about 30 seconds.
Strain the mixture, using a nut milk bag. Rinse out your Blender and pour the strained milk into the blender jar.
Add the maple syrup, vanilla, salt, cacao powder and cinnamon (if desired) to the Blender and blend on high (speed 10 or 11) for about 10 seconds until combined.
The milk will keep in the fridge for about 4 days.

Print