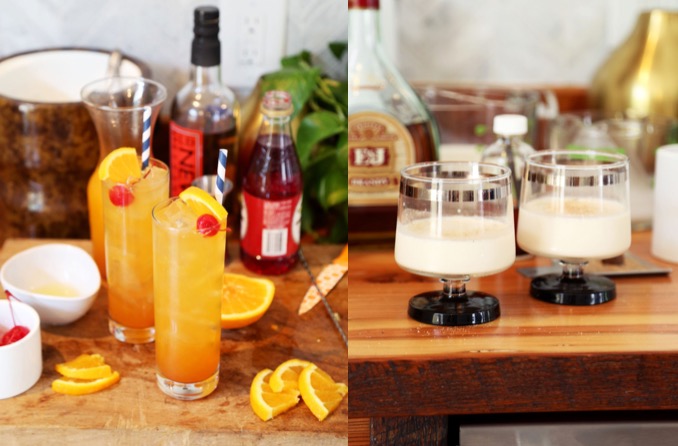 It's our final post showing off an incredible Brunch menu from Joy the Baker! It sure has been fun visiting the Bakehouse. Joy is topping off her menu with New Orleans-inspired cocktails and we couldn't be more excited. She uses her KitchenAid® appliances to make Hurricane Cocktails and Brandy Milk Punch.
Head over to Joy's blog to see how she uses her KitchenAid® 15" Automatic Ice Maker and Undercounter Refrigerator in her custom bar space, and find out how you can win the KitchenAid® Electric Kettle and Precision Press Coffee Maker she uses to make the cocktails.
We can't wait to see how you bring this Brunch menu to life at home. Cheers!