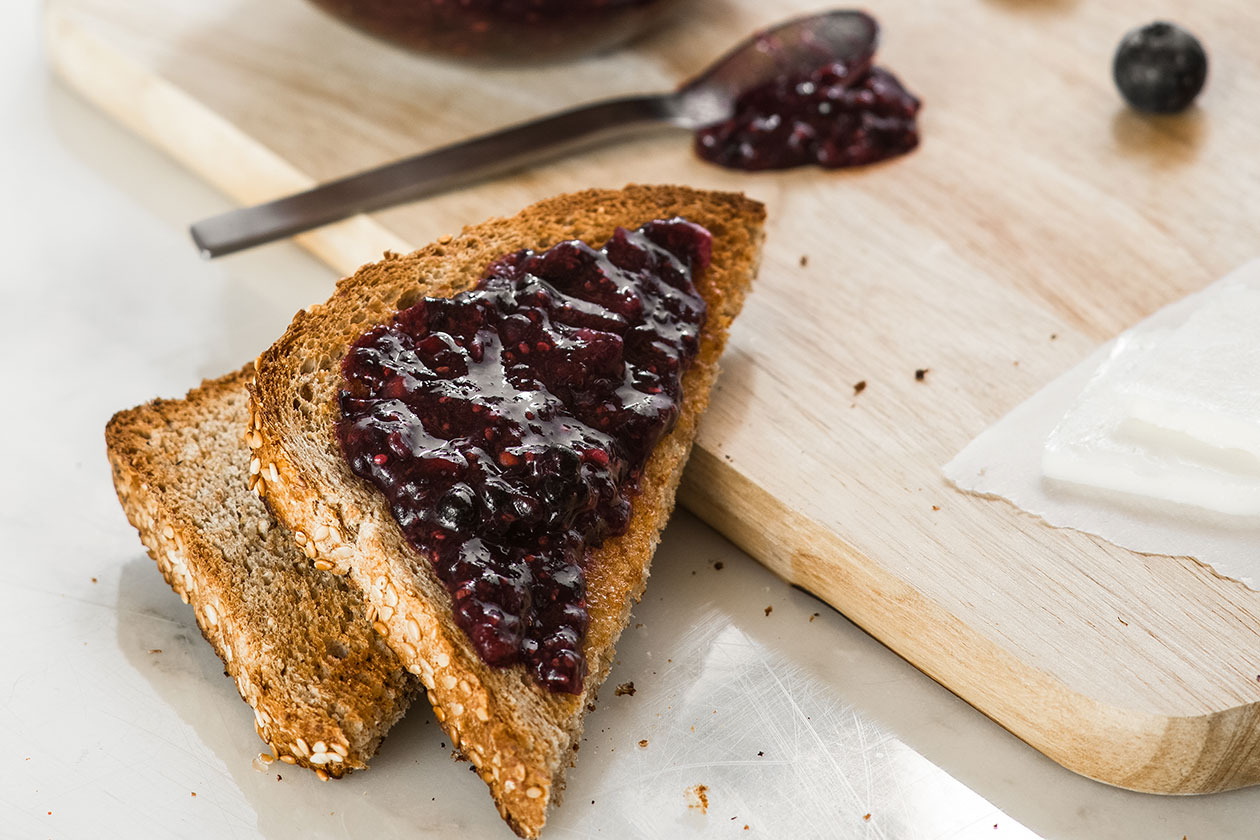 Instant Blueberry & Blackberry Jelly
Makes 6-8 servings
INGREDIENTS
1/4 cup filtered water
2 teaspoons fresh lemon juice, plus more to taste
1/2 cup firmly packed chopped pitted dates
2 tablespoons black chia seeds
1 cup fresh blueberries
1 cup fresh blackberries
DIRECTIONS
Place the water, lemon juice, and dates in the blender jar of the KitchenAid® Pro Line® Series Blender. Secure the lid and blend for about 20 seconds, starting on speed 1 and gradually increasing to speed 10, until the dates have been mostly pulverized.
Scrape down the sides of the Blender with the Flex Edge tamper. Add the chia seeds and blueberries, and blend on speed 3 for about 10 seconds using the Flex Edge tamper to break up the berries.
Add the blackberries, and blend on speed 2 for 3-5 seconds, just until the berries are roughly broken up. Be careful not to over blend, and do not blend on a higher speed, or the jelly will get thin and runny.
Transfer the mixture to a sealed container, and chill in the fridge for 30 minutes to thicken.
Serve on toast, pancakes, crepes, waffles, or sandwiches. The jelly will keep in the fridge for up to 4 days.

Print