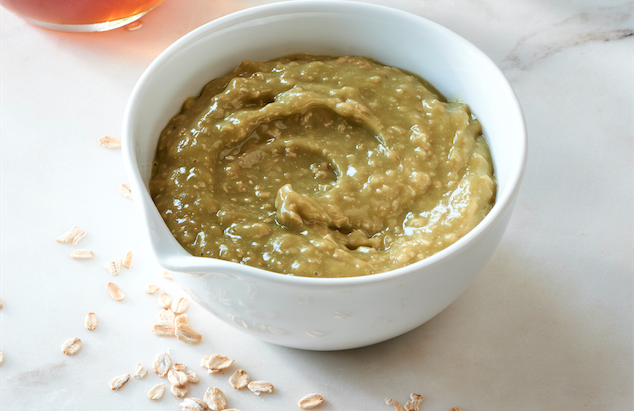 Green Tea & Avocado Skin Mask
Makes 10-12 servings
INGREDIENTS
1/4 cup brewed green tea
1/4 cup raw honey
1 teaspoon matcha powder or moringa powder (optional)
1 avocado, peeled and pitted
2 teaspoons fresh lemon juice
1/4 cup rolled oats
DIRECTIONS
Place the green tea, honey, matcha powder (if desired), avocado and lemon juice into the blender jar of the KitchenAid® Pro Line® Series Blender. Secure the lid and blend on speed 7 or 10 for 5-10 seconds until smooth.
Add the rolled oats to your Blender and blend on speed 5 or 6 for 5-10 more seconds, using the Flex Edge tamper to guide the ingredients through the blades until roughly combined. And there you have it, you've made a homemade skin care mask!
To use, apply the mixture to a cleansed face and body, and leave it on for 15-20 minutes, taking care to keep away from the eyes. While in the bath or shower, wash the mask off with warm water and a damp cloth to further exfoliate the skin. Then, apply some coconut, rosehip, avocado, or almond oil, or even your favorite natural moisturizer, for additional nourishment and protection.