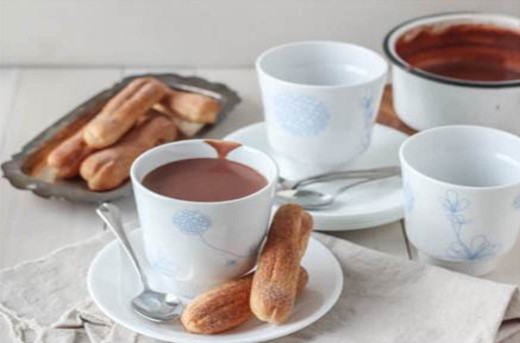 My KitchenAid® Stand Mixer has been a workhorse in the kitchen since the day it was gifted to me, almost 15 years ago. But until recently, it never occurred to me to venture into the wide world of attachments!
My hubby and son have jumped with both feet into the current foodie trend of charcuterie, aka, salumi, aka cured meats.  One day hubby was telling me how he thought it'd be so much fun to take a crack at making his own, and I remembered about my off-the-boat Italian great-uncle, and how he'd hang homemade soppressata from the floor joists above his basement.  Making your own sausage is really nothing more than meat ground together with herbs and spices, along with lots of salt and a good long time drying or smoking.  So I took a hop, skip, and jump on over to my local kitchen supply store to pick him up a KitchenAid® Food Grinder attachment so he could start a new hobby.
Not long after that, I was speaking with a very talented baker-friend of mine, and she filled me in on how that very same attachment makes quick work of chopping chocolate!  This little nugget of info was just too good not to share!
For me, there's nothing better than a steamy cup of hot chocolate, warming my palms on a dreary day, and the Europeans really know what's up!  I tried my first cup of European-style hot chocolate on a jet plane headed to Madrid, the day after my wedding.  It blew me away!  I'd never tasted or seen anything quite like it before.  So thick and rich!  The consistency is almost like what we Americans know as pudding- but deliciously warm, and deeply chocolatey.
If you're like me, and your KitchenAid® Stand Mixer is always out and at the ready, feeding a few shards of chocolate through the KitchenAid® Food Grinder and directly into a pot or bowl can be a big time saver!
The KitchenAid® Food Grinder is so simple to use.  Just unscrew that little black knob there, and the circular plate pops right off.  That is the "hub."  Push the metal end of the attachment into the hole, and that's it!
The KitchenAid® Food Grinder comes with two different plates- one for a fine grind and one for coarse.  Either would work for European Hot Chocolate, but I chose to use the coarse plate.
This recipe calls for both milk and bittersweet chocolate.  But feel free to use whatever you'd like!  Milk chocolate is sweeter, and semi- and bittersweet chocolates contain less sugar, so just adjust the sweetness according to your personal preference.
Once the chocolate bars are snapped into smaller pieces, just drop them into the feed tube, while the mixer's running.  You can use the food pusher to help things along.
This literally took seconds!
Add a little cornstarch and some sugar, and heat it on the stove with some fresh milk.  A splash of vanilla extract really brings out the flavor and adds a sweet aroma.
This is such an indulgent treat, and it's amazing how easy and quick it is to whip up!
European-Style Hot Chocolate
Makes 2 servings
INGREDIENTS
3 ounces milk chocolate, broken into pieces
3 ounces bittersweet chocolate, broken into pieces
2 teaspoon granulated sugar
1 teaspoons cornstarch
2 cups (16 ounces) milk
1/2 teaspoon vanilla extract
DIRECTIONS
Feed the pieces of chocolate through the KitchenAid® Food Grinder and into a small pot.
Add the sugar and cornstarch, and toss to coat.
Pour the milk into the pot and cook over medium heat until barely simmering, stirring occasionally.
Whisk in the vanilla extract, pour into cups or bowls, and serve.
Print
*The Contributor of this post has been compensated by KitchenAid for this post, but this post represents the Contributor's own opinion.*