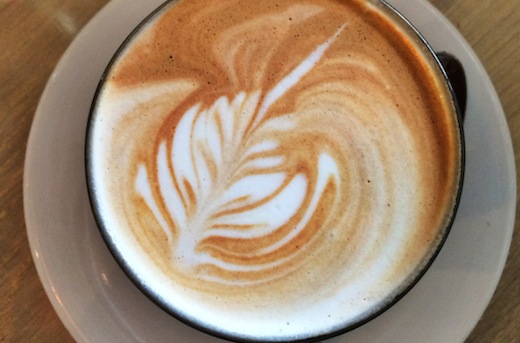 When my parents first told me they were moving to Seattle I was not thrilled. Why on earth would they leave the perfect little oasis I called home at the foothills of the mountains in Tucson, Arizona? Then, after digesting this news for about 30 minutes I realized that I would now get to visit them in a food mecca! 
Seattle is a food lover's paradise! It's loaded with amazing coffee, wine, seafood and a melting pot of fusion cuisine that you're going to love! Now that my parents have been there for a handful of years, I think I've got a pretty awesome handle on the best places to eat, drink and relax!
Best places to grab a cup of coffee:
Stumptown. While this cult following coffee joint may have started in Portland, Seattle is keeping things awesome with a location of their own!
Vif Wine and Coffee. If you live close to Fremont, like my parents, this location is most likely going to become your favorite place on earth! It serves an awesome pour-over and I want it to be my satellite office whenever I'm in Seattle.
 Where to chow down for brunch:
Agrodolce. I have three words for you…. Brandy Maple Waffles. Oh goodness. This place is a must visit every time I visit the Pacific Northwest!
Revel. Oh dear this is quite possibly one of my favorite restaurants on earth! You can't go wrong with anything on this menu. The short ribs are near and dear to my heart and the Dessert for Breakfast fruit bowl is topped with monkey bread. They totally speak my language.
How about a little bit of vino!
Barnacle. If you're into fun and creative cocktails then this little mini bar is right up your alley! Side note – they have an epic octopus appetizer that is pretty much a game changer.
I've recently been introduced to cider and Capitol Cider is the place to indulge in Seattle! They have the biggest selection of cider on tap in the entire United States. Take your beer loving friends and grab a pint or two!
Whiskey more your style? Then be sure not hit up The Old Sage for some of their signature whiskey cocktails. Bonus – they have pretty epic nibbles as well.
And of course… who's ready for dinner!
Delancey – quite possibly the best pizza on the west coast. Yes, I know, I went there. It's seriously delish and you should go with friends and go early. There's almost always a line.
Lark – specializing in small plates this is the BEST place to go when you're dining with friends and want to eat family style. We tend to order almost every vegetable and fish item on the menu because they are always fantastic!
Paseo Caribbean Restaurant – need something a little more casual? You can't go wrong with a Cuban style sandwich from Paseo. It has a cult following and it's seriously one that cannot be missed.
The Whale Wins. It's a Bon Appetit Best New Restaurant from 2013 and it deserves every bit of the recognition it's getting! Promise me you'll order everything that comes from the wood-burning oven. It's all going to rock your world.
*The Contributor of this post has been compensated by KitchenAid for this post, but this post represents the Contributor's own opinion.*