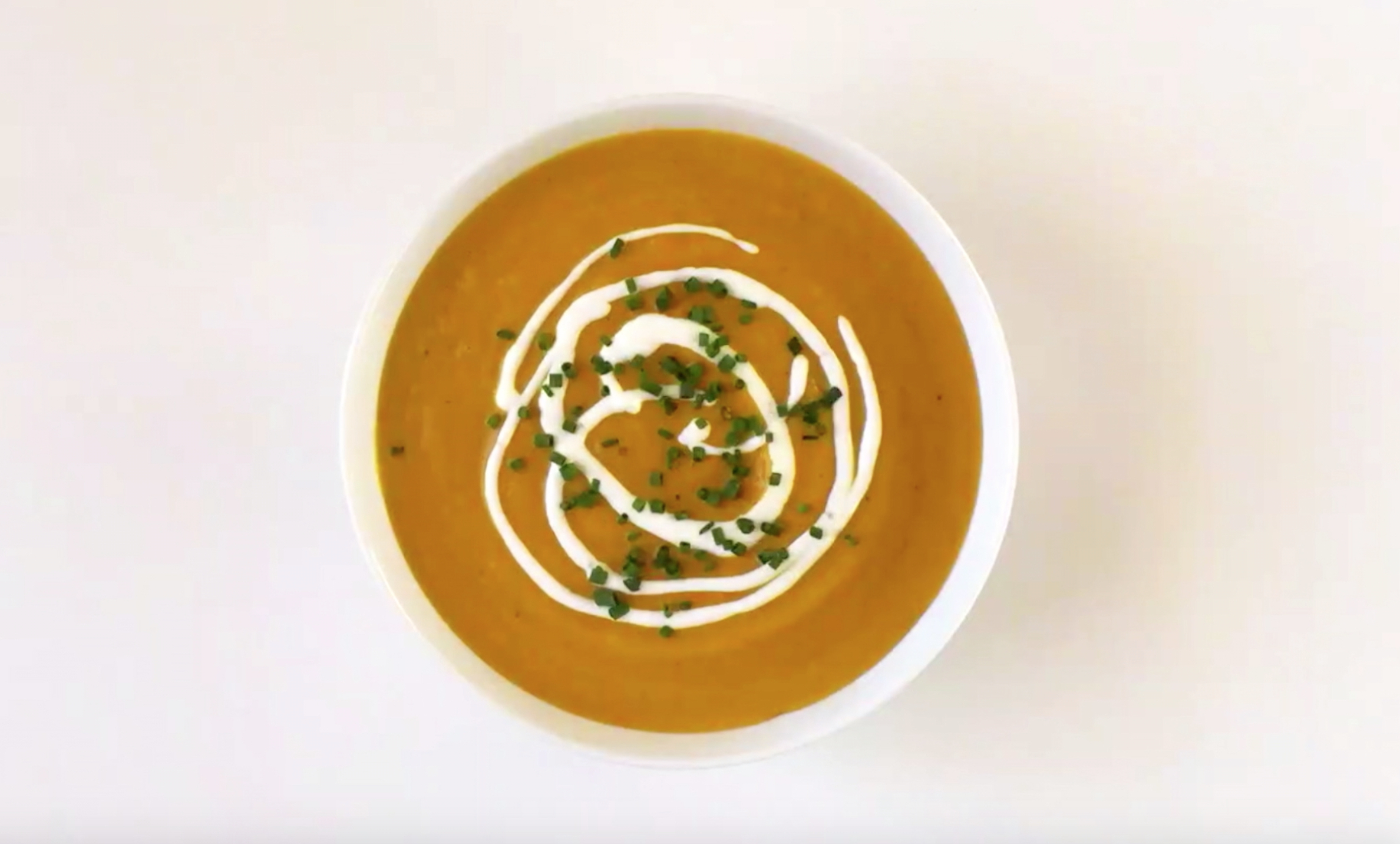 Creamy Pumpkin Soup
INGREDIENTS
2 Tablespoons unsalted butter
1 cup diced onions
3 cloves garlic, minced
3 cups low-sodium chicken stock
2 1/2 cups store-bought or homemade pumpkin purée
1/4 teaspoon ground nutmeg
1/4 teaspoon turmeric
1/2 teaspoon ground ginger
1/2 teaspoon salt
1/4 teaspoon pepper
1/4 cup heavy cream
Sour cream, for serving
Chopped fresh chives, for serving
DIRECTIONS
Add the butter to a medium sauté pan set over medium-low heat. Add the onions and garlic and cook, stirring constantly, until the onions are translucent. Transfer the mixture to the KitchenAid® Torrent Magnetic Drive Blender.
Add the chicken stock, pumpkin purée, nutmeg, turmeric, ginger, salt, and pepper to the blender. Select the "Soup" setting and blend until creamy.
Pour the soup into a large stockpot set over medium-low heat. Whisk in the heavy cream and cook the soup, stirring occasionally, until it is warmed throughout. Taste and season with additional salt and pepper.
Transfer the soup into bowls then garnish with sour cream and chopped fresh chives. Serve immediately.
Print