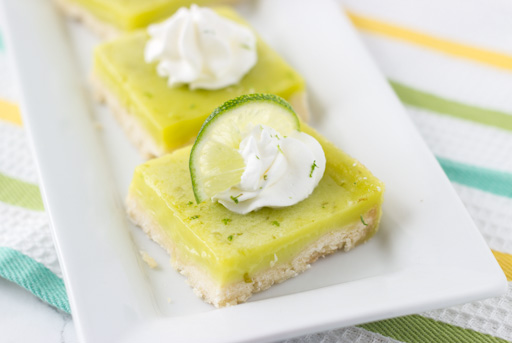 There are some classic recipes that just need to be left alone like Carrot Cake, ultimate Chocolate Cake or Apple Pie. But there are some that just call for some tinkering like the classic lemon bar. I love everything citrus and lemon bars are just amazing. But why should lemons get all the fun? Limes are just as amazing in desserts, especially key limes and that's why I created these coconut lime bars to add a twist to this family favorite.
This recipe takes classic lemon bars and turns them into lime bars with fresh lime juice and zest. We go a little further and add some coconut flakes, coconut extract and whipped cream to make them a tropical delight! How can you say no at this point? There's, no way you can. It's just best to embrace the modifications and enjoy.
Let me walk you through making these easy bars that I think you should whip up for your Mother's Day celebrations and then for every day of the summer after that.
We start off by making a soft shortbread crust with unsweetened coconut flakes for some crunchy goodness. For this, I used my KitchenAid® Pro Line® Series 16-Cup Food Processor to combine the flour, sugar, coconut flakes and butter until the crust comes together.
Making sure we grease and line our baking pan is the next critical step. I love using the KitchenAid® Professional-Grade Nonstick 9" x 9" Square Pan for these but you can use the 8" x 8" square pan for thicker bars. Using your fingers, press the crust evenly into the bottom of the pan and bake for 10 minutes.
While that bakes, whip up your filling. This is just a combination of eggs, sugar, fresh lime juice, zest and some flour to thicken it up. You can use key lime juice as well if you like. I whisked in some coconut extract but you can substitute coconut cream for the heavy cream in the recipe if you like a much stronger coconut flavor (I did and it was great!).
The rest is easy. Just pour your filling into the baked crust and bake for 20 minutes so the bars start to set. Let cool completely before refrigerating and enjoy!
I hope you can give these coconut lime bars a try soon! They are truly amazing with the crumbly shortbread crust and the sweet tart filling of lime and coconut.
Coconut Lime Bars
INGREDIENTS
For the shortbread crust
1 cup all-purpose flour
1/4 cup powdered sugar
1 tablespoon cornstarch
Pinch of salt
1/4 cup unsweetened coconut flakes
1/2 cup unsalted butter, at room temperature, cut into 6 pieces
For filling
3 large eggs
1 cup granulated sugar
1 teaspoon fresh key lime zest, finely grated
1/3 cup freshly squeezed lime juice
2 tablespoons heavy cream (or coconut cream)
1 teaspoon coconut extract
1/4 cup all-purpose flour
For topping
1 cup cold heavy cream
1 teaspoon coconut extract
1/4 cup powdered sugar
DIRECTIONS
Preheat oven to 350 degrees F. Grease a KitchenAid® Professional-Grade Nonstick 9" x 9" Square Pan (or 8×8 square pan) with baking spray, line with parchment paper and grease parchment with baking spray.
In the bowl of a KitchenAid® Pro Line® Series 16-Cup Food Processor, combine all the ingredients for the crust, except the butter. Pulse until well combined. Add the butter pieces and pulse until crust starts to come together (will look like wet sand).
Turn dough out into the prepared pan. Using your fingers, press evenly into the bottom of the pan.
Bake crust for 10 minutes or until slightly brown around the edges. Remove from oven until filling is ready.
While crust is baking, prepare the filling. In a large bowl, whisk together the eggs and granulated sugar until thickened, about 2-3 minutes. Whisk in the rest of the ingredients for the filling and mix until combined and thickened.
Pour the filling into the warm baked crust and bake for 18 to 20 minutes. Remove from heat and let cool completely to room temperature on a wire rack.
Chill bars for at least 2 hours or overnight before cutting.
To serve, use a sharp knife to cut into about 9 bars. Whip the heavy cream, coconut extract and powdered sugar until soft peaks form. Top each bar with coconut whipped cream and fresh lime zest.
Store leftovers in an airtight container in the refrigerator.

Print
For more Food Processor recipes, click here for our eRecipe book.
*The Contributor of this post has been compensated by KitchenAid for this post, but this post represents the Contributor's own opinion.*