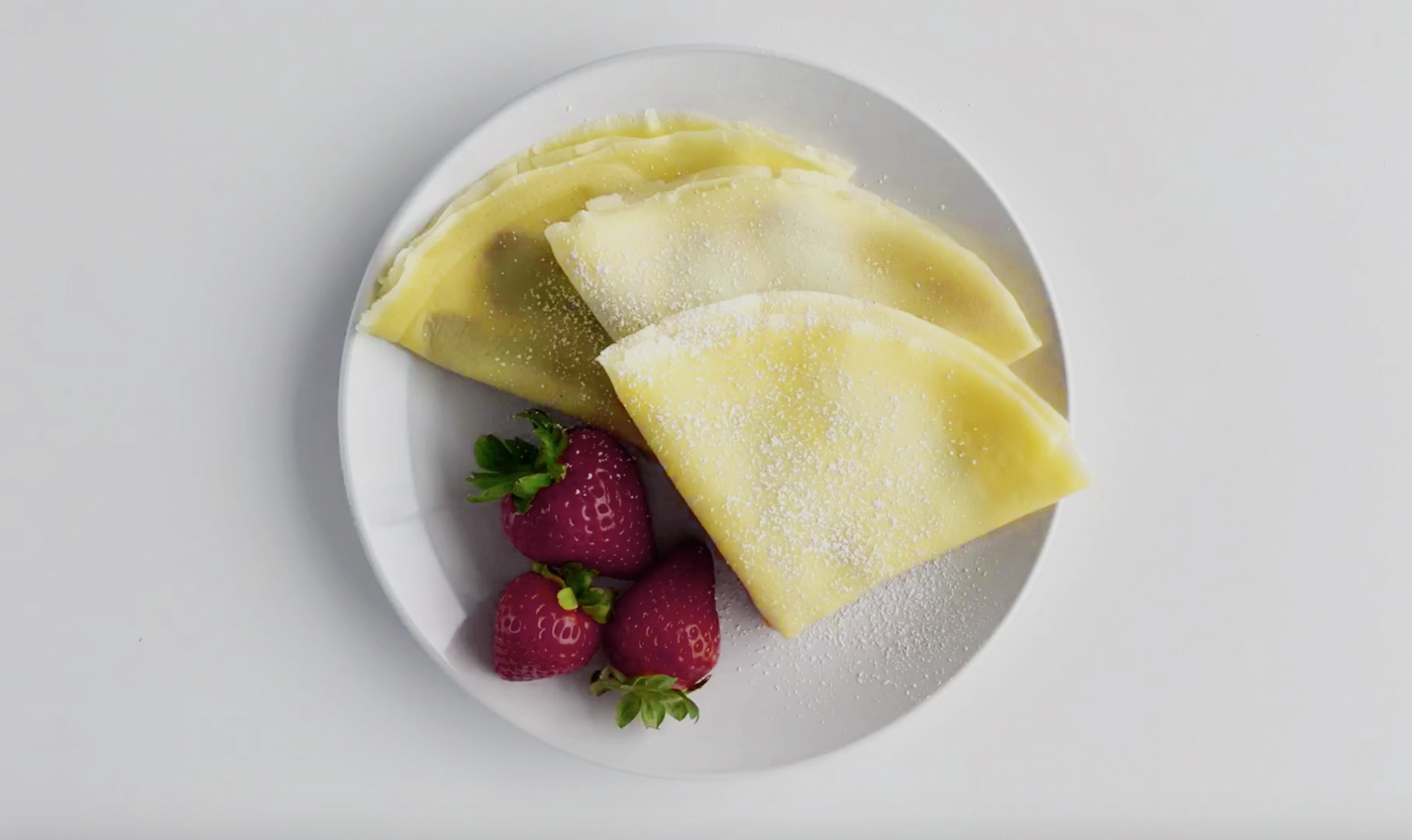 Chocolate and Toasted Coconut Crêpes
INGREDIENTS
4 large eggs
1 cup whole milk
1 cup all-purpose flour
1 teaspoon vanilla extract
1 Tablespoon sugar
1/4 teaspoon salt
Chocolate-hazelnut spread, for filling
Toasted sweetened flaked coconut, for filling
Powdered sugar, for serving
DIRECTIONS
In a KitchenAid® blender, combine the eggs, milk, flour, vanilla, sugar and salt and blend until combined.
Heat a 10-inch non-stick sauté pan over medium-low heat on the KitchenAid® Gas Cooktop. Pour 1/4 cup of the batter into the preheated pan and immediately swirl it around into a thin layer. Cook the crêpe for about 1 minute or until the edges begin to turn golden brown. Flip the crêpe and cook it an additional 30 seconds then transfer it to a plate. Repeat with the remaining batter.
When ready to serve, top each crêpe with chocolate-hazelnut spread and toasted coconut flakes then fold it into quarters. Top it with powdered sugar and serve immediately.
Print