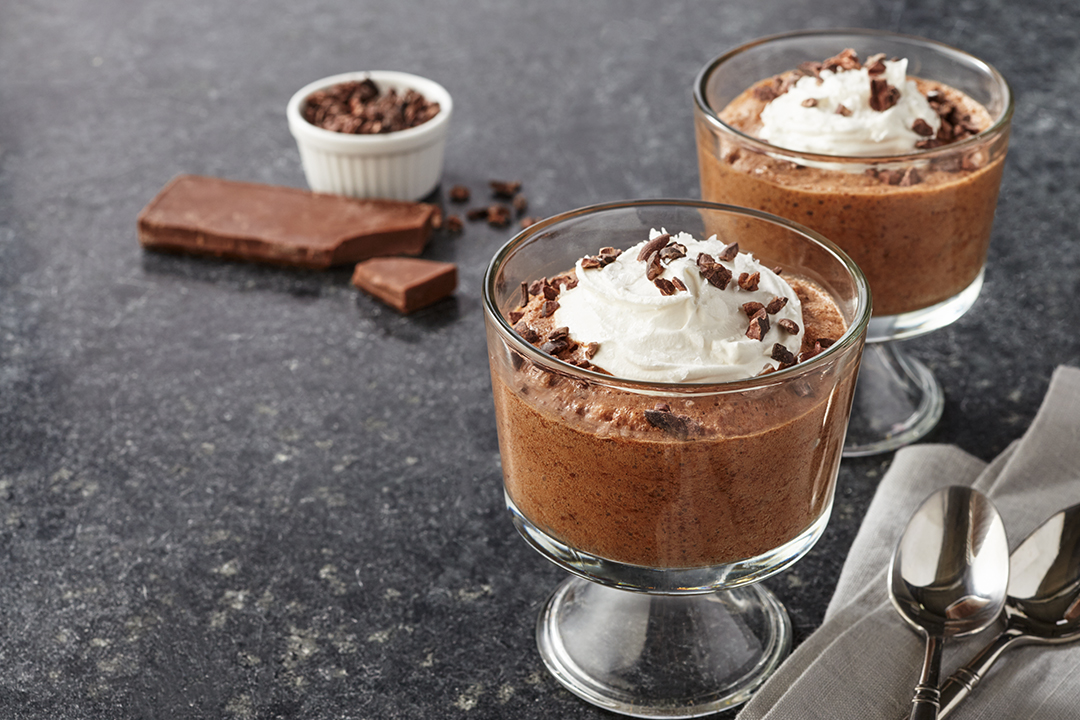 Chickpea Chocolate Mousse
Makes 6 servings
SCRAPS
Chickpea water
INGREDIENTS
6 ounces 68% dark chocolate, chopped
1 (15-ounce) can unsalted chickpeas
1/4 teaspoon cream of tartar
1/4 teaspoon sea salt
2 teaspoons vanilla bean paste (or vanilla extract)
Optional for serving
Raw cacao nibs
Whipped cream
Flaky sea salt
DIRECTIONS
Melt chocolate in a double boiler, stirring occasionally. Remove from heat, transfer to a large bowl to cool slightly.
Drain the chickpeas, reserving liquid (save chickpeas for another use). This should yield about 3/4 cup liquid. Place the liquid in the bowl of the KitchenAid® Pro Line® Series Blender. Add the cream of tartar and salt. Blend on low speed until soft peaks form, about 3 minutes. Transfer to a large bowl and whisk in vanilla.
Stir about 1/3 of the whipped chickpea liquid into the chocolate. Gently fold the remaining 2/3 into the chocolate in two batches. There may still be a few streaks of white.
Divide the mixture into six 4-ounce ramekins or cups. Cover with plastic wrap and refrigerate for at least 2 hours.
Top with cacao nibs, whipped cream, and sea salt before serving, to your preference.
Print