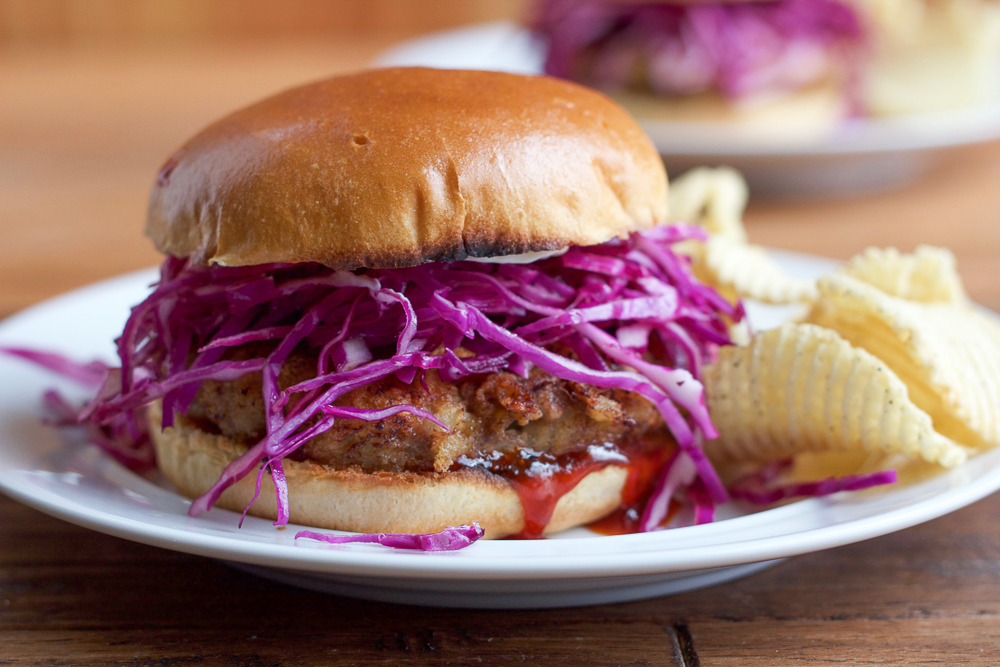 At the end of February, I had the great pleasure of attending the South Beach Wine & Food Festival, hosted by The Food Network & Cooking Channel, in Miami, Florida. It was four days of sun, endless food, wine and celebrity chef watching and mingling.
To say I had fun is an understatement.
If you're a foodie, watch The Food Network or Cooking Channel, or enjoy cooking and eating, you need to attend this event. Almost every Food Network and Cooking Channel celebrity chef is there. You get to watch food demonstrations, walk through huge tents with tables and tables of food and drink, taste delicious foods from local restaurants in the Miami area, attend parties and fabulous events, and so much more.
I loved that most of the events were literally on the beach. Big tents were set up and people were walking around in their sandals and flip-flops. The vibe was relaxed and laid back. Just what you'd expect and want at a wine and food festival. Everyone was there to have fun and EAT!
Chef Anne Burrell said it best, "The South Beach Wine & Food Festival is like spring break for us chefs! We're just here to have fun and see friends!"
KitchenAid was one of the major sponsors of the festival and had a big tent where they were able to showcase some great, new major and small appliances.
This beautiful matte black stand mixer with the brand new 3D patterned ceramic bowl was a huge hit.
KitchenAid also showcased this stunning 5 door refrigerator with platinum interior! Isn't it gorgeous?! Each culinary demonstration stage was also fully stocked with KitchenAid products and countertop appliances so it was great to see the products in action!
The first night, we went to Chef Giada De Laurentiis' Italian Bites on the Beach. Giada hosted more than 30 of the nation's greatest chefs serving up dishes originating from various regions of Italy behind the iconic Delano Hotel. The food was delicious and plentiful and Giada was so friendly. Giada served up her signature dish of the night: Orzo Meatballs with Mozzarella, a two-bite skewered snack featuring a meatball, fresh basil and an herbed mozzarella ball. Delicious!
Friday, we attended an Oyster Bash with all-you-can-eat, quality oysters. I was in heaven. The oysters were served ice cold on the half-shell, chargrilled and sizzling in garlic butter, and fried to golden perfection. They were crazy delicious.
We then went over to Chef Rachael Ray's Burger Bash. I was told early on that this was the event I couldn't miss; the biggest one, with the most people in attendance at the wine and food festival. Now I understand why: the burgers! And they didn't just give small bite-sized portions; they handed out full-sized, big burgers!
This was the 10th year of the Burger Bash in the sparkling sands behind The Ritz-Carlton. There were burger offerings from the top burger chefs in the country! Everyone got to walk around, taste each burger and vote. By the end I was stuffed, but everything was so delicious!
The panel of judges included Chef David Burtka, Neil Patrick Harris, Natalie Morales, George Motz, and Chef Marcus Samuelsson. Iron Chef Morimoto won the People's Choice Award for Best Burger for his Menchi Katsu burger. This crispy on the outside patty was breaded "a la the traditional Japanese katsu style" and fried until golden. The judges awarded the Schweid & Sons "Very Best Burger" Award to Jersey Dawg, from Miami. They featured their classic slider with onions, and rounded the burger out with a meaty chili on the side.
Saturday was Day 1 of the culinary demonstrations on, not one, but two stages, hosted by KitchenAid. The demonstrations featured Chefs Giada De Laurentiis, Masaharu Morimoto, Rachael Ray, Nigella Lawson, Alex Guarnaschelli, Aarón Sánchez, Robert Irvine, Duff Goldman, Guy Fieri, and more! It was crazy seeing all of my favorite celebrity chefs in one place. And so much fun!
We ended the day by eating meat, and lots of it, at Meatopia. Meatopia brought together more than 25 of the country's greatest chefs to cook every part of the animal low and slow over open fires, utilizing only wood or charcoal as a base. Chef Michael Symon hosted the event and it was amazing to say the least. While that would have been a great way to end the night, I managed to venture on to attend probably the best dessert party I have ever been to in my life.
It was a dessert party at the Versace mansion, hosted by Chef Duff Goldman. Goldman unveiled one of his iconic creations, and gathered up some of the nation's top pastry chefs and chocolatiers, like Christina Tosi and Mindy Segal to name a few.
Sunday ended with more culinary demonstrations from Chefs Michael Symon, Anne Burrell, Rick Bayless, Andrew Zimmern, Emeril Lagasse, Tyler Florence, and Geoffrey Zakarian! It was a dream being able to attend the South Beach Wine & Food Festival and I can't wait for next year!
After tasting so many wonderful things that weekend, Chef Morimoto's Menchi Katsu Burger stood out to me! If you've had Japanese katsu, you will love this! I've created my own version of this burger (recipe below). The key to this burger is the panko breaded exterior on the burger patty, so make sure you have the perfect skillet. I used my KitchenAid® 7-Ply Stainless Steel with Copper Core 10″ Skillet. The low, gently angled sides not only make flipping easier, but also provide a larger surface area for cooking the patties.
I hope you enjoy!
Be sure to share your take on this Menchi Katsu Burger recipe with us on Instagram using #MadeWithKitchenAid for a chance to be featured.
Menchi Katsu Burger
Makes 6 burgers
INGREDIENTS
For the burger patties
1/2 pound ground beef
1/2 pound ground pork
4 tablespoons panko breadcrumbs
1 heaping tablespoon Worcestershire sauce
1 tablespoon low sodium soy sauce
1 small onion, finely diced
1 egg
1 teaspoon kosher salt
Pinch of pepper
Vegetable oil for cooking
For the breading
All purpose flour
2 eggs, beaten
1 cup panko breadcrumbs + more if needed
For the burger
Spicy gochujang sauce, see recipe below
Mayonnaise
Red cabbage slaw, see recipe below
6 brioche buns, toasted
For red cabbage slaw
Half head of red cabbage, sliced thin using a mandolin slicer or food processor
2 tablespoons good quality extra virgin olive oil + more if needed
1 to 2 teaspoons red wine vinegar
Salt and pepper
For spicy gochujang sauce
3 tablespoons Korean hot pepper paste (gochujang)
1 tablespoon honey
1 teaspoon sesame oil + more if needed
DIRECTIONS
Using a large mixing bowl, combine together, by hand, the ground beef, ground pork, panko, Worcestershire sauce, soy sauce, diced onions, egg, as well as the salt and pepper.
Separate the mixture into 6 equally sized rounded patties. Dust each patty with flour, dip into the beaten egg and then into the panko.
Using your KitchenAid® 7-Ply Stainless Steel with Copper Core 10″ Skillet, heat some vegetable oil and pan fry each patty on medium low heat for about 5 minutes on one side and about 3 minutes on the other side, or until golden brown on the outside and cooked through completely.
Remove the katsu patty from the oil and drain on a wire rack, or a paper towel lined plate. Repeat until all of the patties are cooked.
For red cabbage slaw
Using a large mixing bowl, toss the shredded red cabbage in the bowl. Drizzle on the olive oil and red wine vinegar and season with salt and pepper to taste.
Toss together until the cabbage is nicely coated in the oil and vinegar.
For spicy gochujang sauce
Mix together the hot pepper paste, honey and sesame oil in a small bowl. Taste and adjust any ingredients as needed.
To serve
Slather on the spicy gochujang sauce on the bottom side of your toasted brioche bun, and mayonnaise on the other bun. Place the burger patty on top and top with some seasoned red cabbage slaw. Cover with the topside bun and devour immediately.

Print
*The Contributor of this post has been compensated by KitchenAid for this post, but this post represents the Contributor's own opinion.*