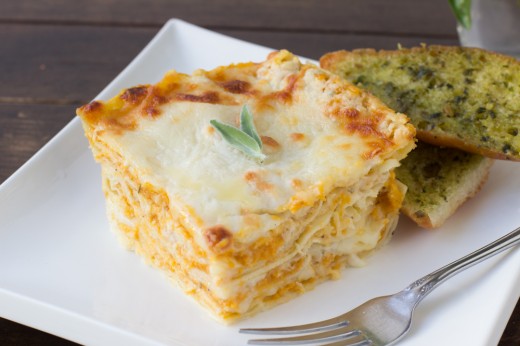 It's that time of year again. The time when comfort foods finally have a place back at our dinner tables and everyone is pulling on sweaters, leggings and boots. Gosh, I love boot season. They are just so comfy! And hello, leggings totally stretch and sweaters hide so we can gobble up more at every meal. Not that I'm saying you should, but it does work. But more important than any outfit is the atmosphere.
I love when the air gets crisp and cold and families and friends head inside to sit around a big table to enjoy good food and company. I grew up in a home where my parents didn't just have friends, they had best friends. The kind that the parents are so close they are family and the kids all match up in ages and play together often. The kind that go camping and vacationing together, have inside jokes and where moms head over in the wee hours to watch the others' kids while they head to the hospital to have another baby. And they eat together. A lot. Some of my very favorite recipes are the ones that we got from those good friends and had at every get together like, artichoke dip from Peggy and Smashed Potatoes from Aubrey.
This lasagna dish is a little different because it's still a layered pasta but it's entirely vegetarian and screams fall with the butternut squash. This is a friendship recipe. The one that we want to eat every year with our sweet friends. The one that I made up just for them because the wife is vegetarian and get-togethers for her often mean salad. Well, not at my house. This lasagna is so comforting and delicious it's perfect for meat-eaters and vegetarians alike. Plus, it's comfort food. So we all sit around talking, eating and laughing while our children are the ones running around playing "sardines" and "house" now.
I can hardly believe that I'm officially the adult now, and making this pasta totally makes me feel all grown up. Plus, it was kind of fun to have friends over to help and teach them just how easy pasta making is!
It all starts with a little flour, salt, eggs and milk. Easy. Mix it all together and let it rest. Then attach the KitchenAid® Pasta Roller attachment to your KitchenAid® Stand Mixer and feed the dough through the pasta roller attachment, which the kids were totally enthralled with, so we let them line up and pass the long, flat dough to each other as it came through.
I wish I would have snagged a picture, but we were having too much fun!
Then just slice into lasagna strips and lay out to dry a little. See, so easy! My sweet friend just got her first KitchenAid® Stand Mixer and I don't know why, but it was so fun to show her how awesome a KitchenAid® Stand Mixer is. It sounds silly, but think about it, this stand mixer can do meringue, cookies, whipped cream, bread, shredded chicken and homemade pasta. That's awesome! And you don't even have to do anything except add on an attachment. Anyway, back to the lasagna.
While this was all happening we had the butternut squash roasting in the oven. I'll be honest, peeling and chopping butternut squash is not my favorite, and while I did it for this recipe, I generally just buy the pre-peeled and chopped containers. It's way too delicious of a squash to not eat all winter long, so that's a quick tip to still enjoy it.
Once the butternut deliciousness is all roasted, you need to puree it with two special ingredients. One is going to be a bit of a surprise. First up, the sage. Sage is lovely and delicious, especially in fall or winter dishes. But then the next ingredient is ginger snap cookies. OH, WHAT??!! Yup, I said it, cookies. Listen, they are the perfect addition, all gingery, warm, spicy and rich in flavor. It's awesome. Plus, it's totally that time of year so chances are you have some laying around. Although, please refrain from using the iced version. That could get weird.
And while that's blending you can be working on a quick white sauce. Just melt a little butter, whisk in the flour and then quickly add the other ingredients. Layer the butternut squash puree, white sauce and two of my favorite cheeses, mozzarella and gruyere, repeating layers until you get to the top. Bake the whole shebang off and enjoy with your loved ones.
Browned Butter Butternut Squash Lasagna
INGREDIENTS
For the squash
1 1/2 lbs butternut squash, peeled and chopped
Olive oil
Salt and pepper
For the butternut squash puree
3 Ginger snap cookies
Roasted butternut squash
2 leaves of sage
For the pasta
2 cups flour
3 egg yolks
2 large eggs
5 tablespoons milk
Pinch of salt and pepper
For the white sauce
1/4 cup butter
1 clove of garlic, minced
1/4 cup flour
1 1/2 cups low fat milk
1 1/2 cups heavy cream
1/8 teaspoon nutmeg
Salt and pepper to taste
For the lasagna
Lasagna noodles
White sauce
Butternut squash puree
2 cups Mozzarella cheese, shredded
1 1/2 cups Gruyere, shredded
DIRECTIONS
For the squash
Heat the oven to 425, and place the squash on a pan and drizzle with olive oil and salt and pepper. Roast for 25 minutes or until tender. Remove from the oven and allow to cool. Place the squash, sage and ginger snaps in the blender and pulse until smooth.  Set aside.
For the pasta
Place the flour on a counter top or silpat. Create a well in the top that is wide enough to hold the eggs the and milk. Sprinkle the salt, add the eggs and milk and then use a fork to whisk gently, pulling in a little more flour as you whisk. Once the dough is coming together, use your hands to knead the dough pressing any fallen flour into it. Knead the dough until smooth and then allow to rest for 30 minutes.
Add the KitchenAid® pasta roller attachment to the front of your stand mixer and starting at a level one, feed the pasta dough through the roller twice, moving the number dial up each step and feeding the dough through until you get to a number 5. Then slice the dough into lasagna strips and allow to dry for 30 minutes.
For the sauce
Meanwhile,  heat a sauce pan over medium heat and add the butter. Cook until the butter begins to foam and throw in the garlic. Cook until fragrant or about 30 seconds. Add the flour and quickly whisk and continue to cook until nutty in flavor and golden. Pour in the liquids and continue to whisk until smooth. Bring to a boil and turn down to a simmer, continue to cook until thickened. Set aside.
To assemble
Heat the oven to 400 degrees.
Spread  about 1/4 cup white sauce on the bottom of an 8×8" pan. Lay down strips of lasagna noodles. Add a scoop, about 1/3- 1/2 cup of butternut squash and lightly spread over the noodles. Add 1/3 Cup white sauce and spread over the butternut squash. Sprinkle with 1/4 cup of each cheese. Continue with layers until you read the top and then add all remaining cheeses.
Bake the lasagna for 30-35 minutes or until golden and bubbly. Enjoy!

Print