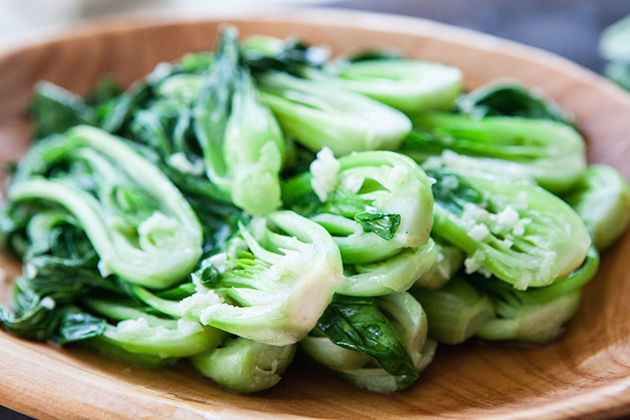 We are homesteaders, growing most of the vegetables we eat, with 10 different varieties of lettuce, bok choy, tat choy, kale, beans, peas, peppers, sweet potatoes, six varieties of tomatoes and much, much more. In fact, we grow enough to feed our friends and neighbors, too.
The thought of selling our excess vegetables stresses me out. We prefer to gift our friends with healthy, organic foods than to make a few extra dollars.
Since the kitchen remodel, we've come to rely on our KitchenAid® 36″ Built-In Bottom-Freezer Refrigerator to store our bounty. We chose the built-in, bottom-freezer refrigerator to maximize our refrigerator space and have a wide and deep freezer big enough for sheet pans.
One of the features of the KitchenAid® Refrigerator is the ExtendFresh™ Plus Temperature Management System that keeps our valuable vegetables fresh for as long as possible. Independent sensors inside the refrigerator and freezer immediately react to temperature changes within half of a degree of their set temperature to make sure our ingredients stay fresh. We usually get an extra 4 days of freshness with our vegetables because of the ExtendFresh™ Plus System.
Here's a recipe, straight from our garden to you. It's our standby recipe for cooking any types of Asian leafy vegetables, especially bok choy.
Garlic & Ginger Bok Choy
Makes 4 servings
INGREDIENTS
1 pound bok choy, washed
2 cloves garlic, minced
1 1/2 teaspoons grated fresh ginger
1/4 teaspoon sugar
1/2 teaspoon salt
3 tablespoons water
1 teaspoon sesame oil
Vegetable oil, for stir frying
DIRECTIONS
Cut each bok choy down the middle, lengthwise.
In a wok or sauté pan, pour in 2 tablespoons vegetable oil. Add in the garlic and the ginger. Turn heat to medium-low and let the oil slowly heat up, about 1 minute. Add in the sugar and the salt, stir well.
Add the bok choy and toss the bok choy with the garlicky, gingery flavored oil. Pour in the water and cover to let the bok choy steam for 3-4 minutes, or until crisp-tender. Uncover, drizzle in the sesame oil, toss again and serve.
Print
*The Contributor of this post has been compensated by KitchenAid for this post, but this post represents the Contributor's own opinion.*