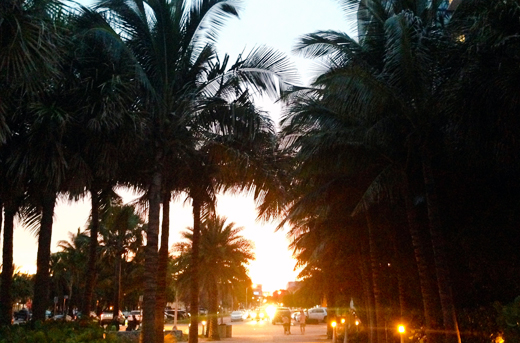 The sixth annual BlogHer Food conference brought together hundreds of bloggers from around the country to talk all things food and media in Miami. There was a little something for everyone at this year's event, from inspiration on indie book publishing and video storytelling to guidance on launching a product line and unleashing your creativity in food writing. And of course food was at the center of it all!
The two-day event began with a welcome breakfast and round of lightning sessions focused on building and strengthening core business strategies. Bloggers took part in energetic discussions about effective leadership, blog monetization goals and the best ways to protect online content from copyright infringement.
And then it was time to mix and mingle with a whole host of event sponsors, including the dynamic duo of KitchenAid and Rodelle, who teamed up at this year's conference to provide bloggers with a sneak peek at the latest product line from KitchenAid.
The KitchenAid display included the new Sparkling Beverage Maker, a food processor attachment for the KitchenAid® Stand Mixer and a new blender  featuring a first-of-its-kind magnetic locking system that powers the appliance.
With so many new ways to cook and bake, bloggers found ingredient inspiration from Rodelle, who handed out samples of their gourmet Madagascar Bourbon Vanilla Beans (hello, homemade vanilla bean crème brûlée!). But the giveaways didn't end there…
Bloggers entered for their chance to win one of four KitchenAid® small appliances, including a Stand Mixer, Diamond Blender (a choice of 14 available colors), 5-Speed Hand Mixer and Grain Mill Attachment.
But it wouldn't be a food conference without memorable meals with friends, especially at the iconic Joe's Stone Crab in Miami Beach. We dined on some of the region's freshest seafood, from pistachio-crusted seabass to sweet and tangy ginger-glazed mahi mahi. And who could forget a side of the famous Brussels sprouts with peppery bacon and brown sugar butter?
The sweet finale came in the form of hundreds of bite-sized desserts served up at the afternoon conference sessions, which gave bloggers endless inspiration for Instagramming and Tweeting their favorite tastes. There was time for one final sunset meal in downtown Miami before we all parted ways feeling energized and excited about another successful event. Let the countdown to BlogHer Food 2015 begin!
*The Contributor of this post has been compensated by KitchenAid for this post, but this post represents the Contributor's own opinion.*