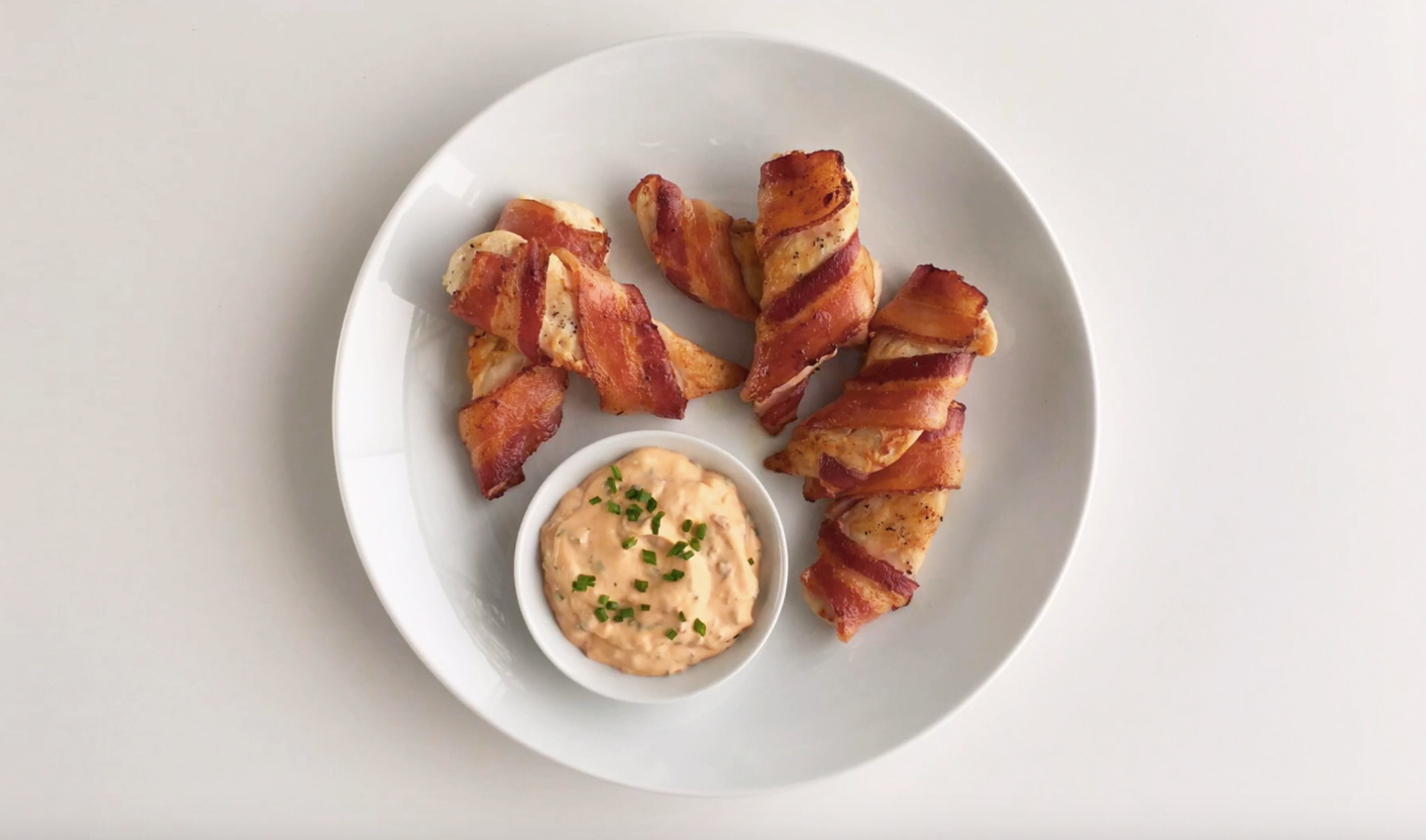 Bacon-Wrapped Chicken Tenders with Chipotle Aioli
INGREDIENTS
For the chicken tenders
8 chicken tenders
8 slices bacon, uncooked
2 Tablespoons olive oil
For the chipotle aioli
1/2 cup mayonnaise
1 teaspoon minced garlic
1 chipotle in adobo sauce (1 chipotle, plus sauce)
2 teaspoons minced fresh chives
DIRECTIONS
Make the chicken tenders
Season the tenders with salt and pepper then wrap them with the bacon. Line a plate with paper towels.
Heat a large sauté pan over medium heat on the KitchenAid® Gas Cooktop. Add the olive oil to the pan. Once it is warm, add the chicken tenders and cook them, without moving them, until they naturally release from the pan. Turn the tenders once and continue cooking them until the chicken is cooked throughout and the bacon is crisped. Transfer the tenders to the paper towel-lined plate to drain off any excess grease. Serve the tenders with Chipotle Aioli (recipe follows).
Make the chipotle aioli
In a small bowl whisk together the mayonnaise, minced garlic, chipotle in adobo sauce and chives. Taste and season the aioli with salt and pepper.
Print