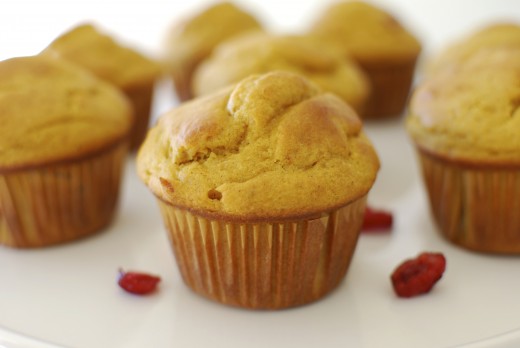 Fall is the perfect time to host a brunch for your friends or family. With the weather turning chilly and football on TV, we all want an excuse to lounge around and indulge in the flavors of the season.
But without proper planning, even a low-key brunch can become stressful for the host. The last thing you want is to miss spending time with your guests or to find yourself slaving over a hot stove while everyone else relaxes.
Below are some tips to help make fall brunch an easy and enjoyable experience for everyone, including you!
1.     Start early. Entertaining can be easy and fun, but you'll still need some time to prepare. Tidy up the house and prep ingredients the night before, then get up early (with a mug of coffee!) so everything is ready when your guests arrive. Better to have some time to kill than to be caught in your pajamas when the doorbell rings.
2.     Make one or two things homemade, then take some help from the farmer's market or grocery store. Even if you're an expert chef, it's nice not to have to make every dish from scratch. I usually choose a baked good that can be served warm (like these pumpkin muffins!) and an egg dish, which I serve alongside fresh fruit, yogurt and granola. This combination is tasty, satisfying and stress-free.
When it comes to the ever-important brunch cocktail, I love a good pomegranate mimosa during fall. It's super quick and easy: Simply add a few pomegranate seeds to champagne and top with a splash of pomegranate juice.
3.     Serve dishes that can be made ahead. Skip the last minute scrambling and create a menu around foods that can be eaten room temperature or cold instead of piping hot. Or, center your meal around something that can be baked or left simmering on the stove. This way you won't have much hands-on work to do once your guests arrive.
4.     Decorate with the same fruits and vegetables you're cooking with. During autumn, use leafy kale, pumpkins, apples, pears, and pomegranates with some cranberries sprinkled among the displays. Don't worry about making things fancy – just include a variety of colors and textures so your display looks festive.
5.     Set up a buffet. Not only do buffets make for great presentation, but they also reduce clutter on the table and allow people to choose the foods they like best. And with brunch, it's always fun to go back for seconds a little later!
These pumpkin muffins are the perfect addition to any seasonal brunch. They're moist, light, and will fill your home with the enticing flavors of fall.
Pumpkin Muffins
Makes 16 muffins
INGREDIENTS
1 1/2 cups whole wheat pastry flour
1 cup all purpose flour
1 teaspoon baking soda
1 teaspoon baking powder
1 teaspoon Kosher salt
2 teaspoons cinnamon
1/2 teaspoon nutmeg
3/4 cup brown sugar
2 large eggs
1 teaspoon vanilla extract
1/4 cup canola or vegetable oil
1 cup canned pumpkin
1 cup buttermilk or plain kefir
1/3 cup dried cranberries
DIRECTIONS
Preheat oven to 400 degrees.
In a medium bowl, gently stir dry ingredients together (flours, baking powder/soda, salt, spices) and set aside.
Beat canola oil, sugar, eggs and vanilla together in the bowl of your KitchenAid® Stand Mixer on low-medium speed. Add pumpkin and mix on low until combined.
Scrape down the sides, then alternate adding part of the flour mixture and part of the buttermilk/kefir, until batter is just barely incorporated.
Add 1 teaspoon flour to the cranberries and toss until they're coated (this prevents them from sinking to the bottom of the muffins), then stir cranberries into the muffin batter with a spatula.
Line a muffin tin with paper muffin cups, spray with cooking spray, and fill each cup 3/4 way up with batter.
Bake at 400 for about 18 minutes or until a toothpick comes out clean.
Let cool on a rack for 10 minutes before enjoying.
Print
*The Contributor of this post has been compensated by KitchenAid for this post, but this post represents the Contributor's own opinion.*